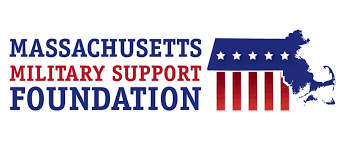 Massachusetts Military Support Foundation
Massachusetts Military Support Foundation is currently seeking volunteers to work setting packing and boxing non-perishable food items at our warehouse (208 North Street, Foxboro.) We have opportunities on weekdays as well as weekends for groups and individuals alike. Interested volunteers can sign up for shifts by visiting www.mmsfi.org. Directions to the facility are provided there as well.
The packing process is purposefully designed to address all precautions recommended to address COVID 19. There are multiple stations which you may be assigned to work based on your preference, physical ability and the number of volunteers available for each shift. There will at all times be a shift supervisor to provide instructions and answer questions.
In addition, there will be volunteer opportunities to support our "Back to School" program in which we will be packing backpacks with school supplies for children of Veterans and active-duty Military. More information coming soon.
For everyone's protection we will be conducting a health screening/questionnaire prior to anyone entering the facility. Please contact Donna Bulger at dbulger@clearpathne.org.